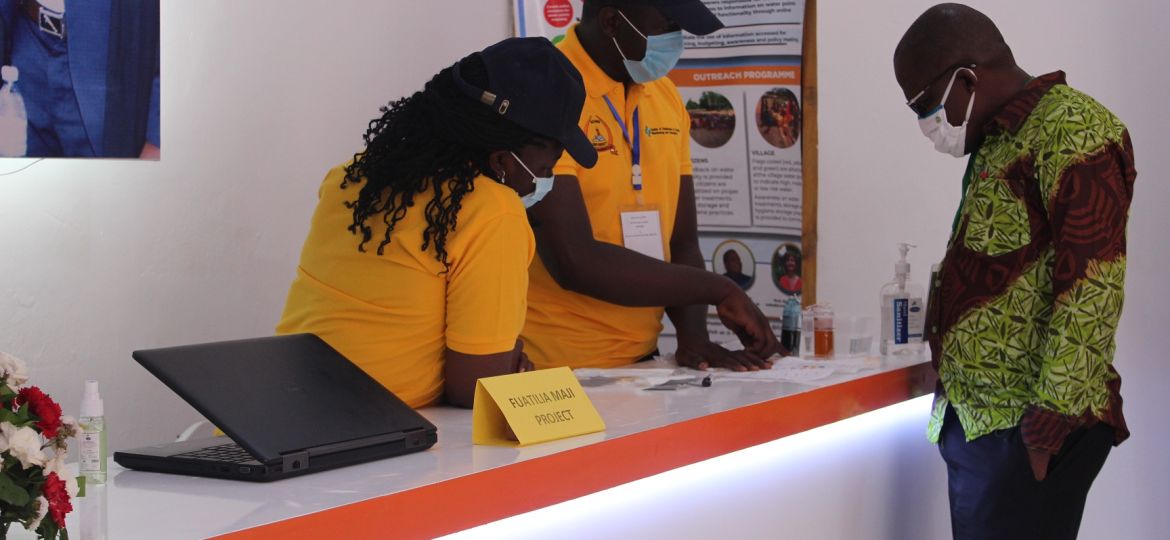 Mzumbe University is participating the 45th Dar es Salaam International Trade Fair Exhibition which to many Tanzania known as Sabasaba exhibition.The exhibition started on 28th June 2021 and will continue up to 13th July 2021.Many People has seen visiting Mzumbe University Pavilion to learn and see various services and Projects undertaken by Mzumbe University and its collaborators.
VLIR-OUS is represented in 2021 exhibition by P3 and P4.P3 is represented by Students Leah S Mahenge and Brasio Ezekiel under supervision of Dr. Christina Shitima While P4 is represented by Dr Nicholaus Tutuba and two students. Various projects financed by VRIL-OUS including FUATILIA MAJI PROJECT are explained by our exhibitors to many visitors visiting Mzumbe University Pavilion.
Fuatilia Maji is an action research project on Mobile Monitoring of Water Sources in rural Tanzania which is jointly led by Mzumbe University and the University of Antwerp, co-financed by VLIR-UOS.
The project is situated at the nexus of education, research and outreach activities on monitoring of water quality.
The project:
Trains Mzumbe students and community monitors on how to collect both household survey data with mobile phones and perform water quality tests.
Does research on water access, functionality, quality, citizen science, and community monitoring systems.
Shares the results of the study with community members and duty bearers involved in water service provision
The Project has enabled Mzumbe University Students to strengthen their Skills in mobile data collection, leadership, and organization skills, interacting with international students and community.